Spotify Tweaks its Mobile Home Screen Layout to Suit your Listening Habits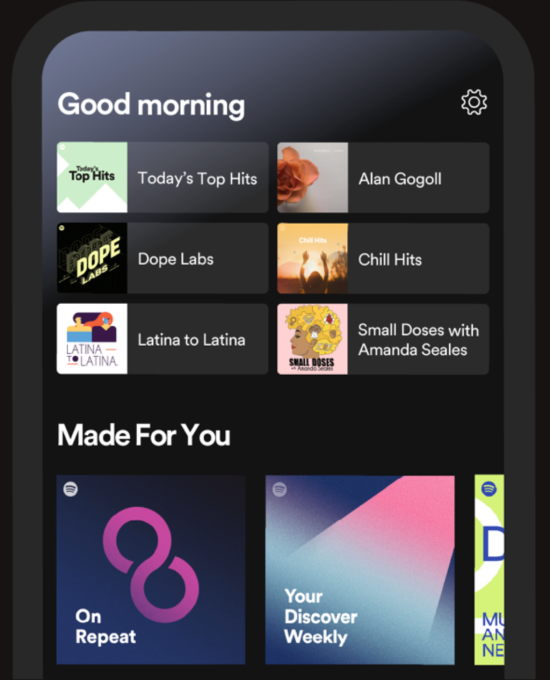 Music streaming giant, Spotify, has tweaked its home screen layout to make it more personalized based on the content you love.
As a result, when you open your Spotify app, you will be greeted with an all-new section placed on top of the home screen that displays familiar content, just after the greetings.
That may include a podcast one listens to every morning, a workout playlist, an artist or album played on repeat during the week, and so on.
The section will also dynamically change depending on the time of the day, which gives routine lovers a perfect way to access a playlist based on their activity.
Spotify's Home Screen now includes six different block sections based on your listening habits.
Below that is the recommendation section which includes "made for you" playlists, discover weekly, your podcasts, and more. Before the current change, Spotify's home screen prioritized your listening history like Recently played songs, playlists or albums; "Your Top podcasts"; and "Your Heavy Rotation."